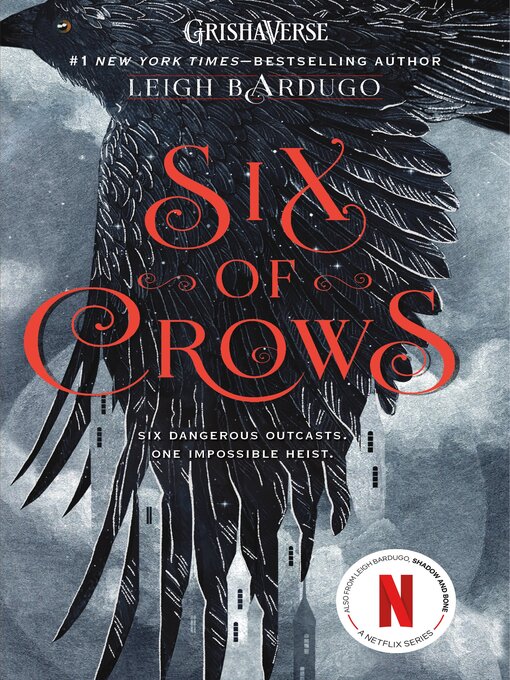 Six of Crows by Leigh Bardugo (2015)
Review by Callie- Grade 10
Genre: Fantasy, Science Fiction
Find it Digitally: Overdrive/Libby eBook, Cloud Library audiobook
Rating: 7 out of 10
REVIEW:
The novel Six of Crows by Leigh Bardugo is a story about an incredible heist pulled by six teenagers. This book is categorized under young adult fiction and is based in an international trade city very similar to Amsterdam.
The city is called Ketterdam and the story takes place in the 17th century, based on a magical system. The main character Kaz is a criminal mastermind, and when he is offered an opportunity to make a serious amount of coin, he doesn't hesitate to accept. With a team he puts together with his closest friends they make a "flawless" plan for the illegal heist, until something goes horribly wrong. I think this book is a really good choice to add to your shelf. The way Bardugo writes the novel makes you really attached to the characters, and on the edge of your seat waiting to see what happens next.
One issue I had with the book was the length, I have trouble reading really long novels with my short attention span. So, if you're not interested in lengthy stories (this one is 496 pages long) maybe don't read it just yet. But besides that, I thought the story line was amazingly written and think the Six of Crows is a must read.