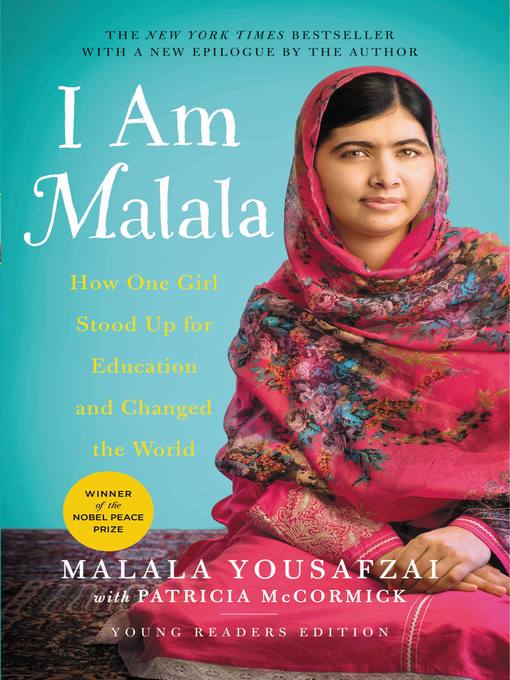 Malala: How One Girl Stood Up for Education and Changed the World by Malala Yousafzai and Patricia McCormick (2013)
Review by Sukhsimran- Grade 9
Genre: Autobiography
Find it Digitally:Overdrive/Libby eBook, Overdrive/Libby audiobook
Rating: 10 out of 10
REVIEW
The book, I Am Malala: How One Girl Stood Up for Education and Changed the World, is deserving of reading. This book has a great plot and motivates the young audience. By reading this book, people can see how a young girl made a major impact on this world. Through this book, people can realize that not everyone has access to a good education.
People around the world are desperate to get a good education, so no one should take education for granted. With the support of her family, Malala fights for her right to education.
Without a doubt, this book is worthy of reading. This book has great themes that inspire the readers to always stand up for their rights and make a positive impact. Malala, through her journey, has been inspiring so many people even though she is so young. This teaches the audience that anyone--no matter how little you are--can make this world a better place to live in.
This autobiography is perfect for young adults and middle/high school students. Although some parts of this book are sad, this book has some heartwarming moments and inspires the readers in many ways.