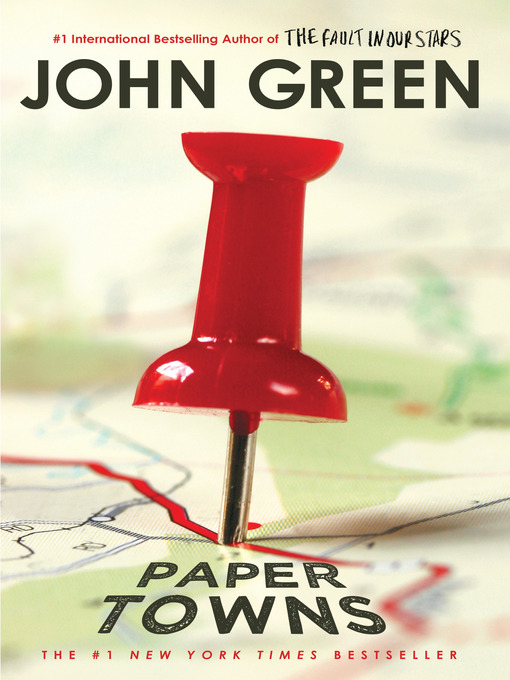 Paper Towns by John Green (2008)
Review by Manpreet- Grade 11
Genre: Mystery, Young Adult Fiction
Find it Digitally: Overdrive/Libby eBook
Rating: 8 out of 10
REVIEW:
Paper Towns, by John Green, is a young adult fiction novel that tells the story of a senior in high school, Quentin Jacobsen, who is in love with Margo Roth Spiegelman, a popular girl in his school. Margo, who has not interacted with Quentin since they were nine, shows up at his window one night. She asks for Quentin's help to take revenge from her boyfriend, who has been cheating on her.
After that night, Margo disappears, and Quentin decides to figure out where she has gone.
This book has a unique storyline and beautifully conveys a powerful message. Green's novels always have a great message embedded in his stories. This book conveys the message that people change all the time. I enjoyed reading this book because it conveys a message that implies to everyone, and it contains an intriguing plot.
This book is for someone who enjoys reading mystery stories. This book is considered a young adult fiction novel. If you enjoyed reading the novel, The Fault In Our Stars, then you would definitely like this novel. It contains mystery, romance, and several plot twists that you will enjoy.